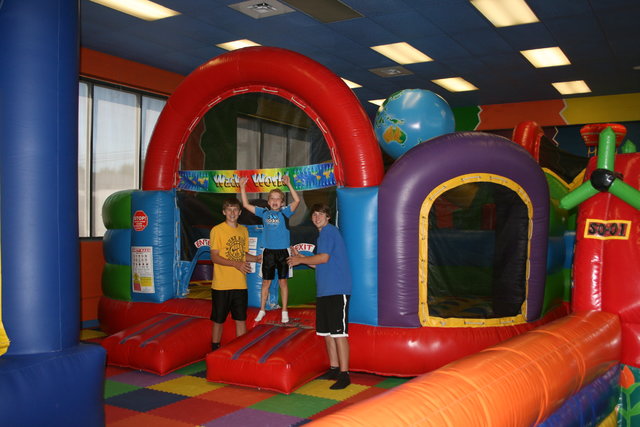 Open Play Inflatables Only
Open Play Inflatables Only - Single Visit $10.00 per child
Open Play Can Only Be Booked within 5 Days of Reservation. Thanks!
Each Additional Sibling $10.00 each
Each Visit Good For Up To 90 Minutes - Please call ahead 541-757-6512 OR checkout our weekly online schedule to confirm we are open for "Open Play Hours".
We are also booking "Private 1 Hour Visits" too.
REMINDER: SOCKS REQUIRED ON MAT FLOORS & INFLATABLES