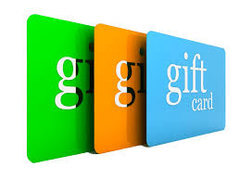 Gift Cards $25 (Increment)
Gift Cards $25 (Increments)


Purchase A Gift Card for Wacky Indoor Bounce!


Good for All Services at Wacky Bounce, Open Play,

Parties, Snacks & Beverages,
OPTIONS: $25.00
If you want to buy $50 enter quantity of 2 at checkout -
$75 enter 3 at checkout - $100 enter 4 at checkout - etc...
Gift Cards can be mailed directly to you or available
for pick up at Wacky Indoor Bounce.