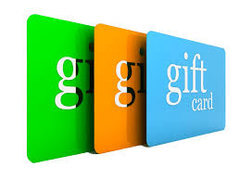 Crazy Days Gift Card $75 for Only $50
Crazy Days Special July 9th, 10th, 11th & 12th
$75.00 Gift Card for Only *$50


* To get discount enter coupon code CRAZYDAYS
Purchase A Gift Card for Wacky Indoor Bounce!
Good for All Services at Wacky Bounce, Open Play, Punch Cards,
Drop & Shop, Snacks & Beverages
Gift Cards are electronic and sent to your email.
If you need a physical card just call or stop by Wacky Indoor Bounce to purchase.